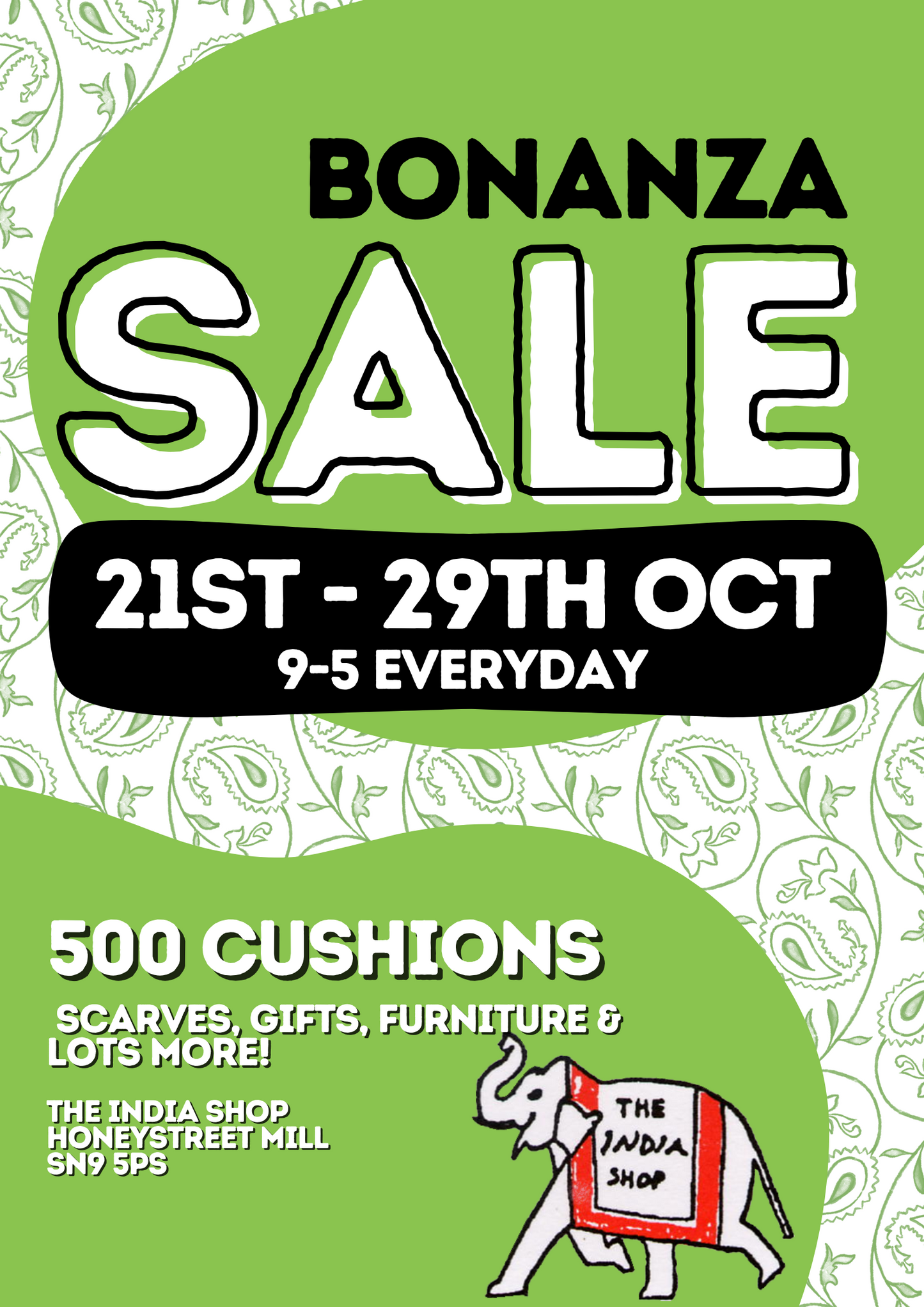 Holiday Extravaganza at Honeystreet!
Get ready for a festive shopping spree like no other! Join us for our spectacular Holiday Extravaganza at Honeystreet, where we're bringing you the best in Christmas cheer and gifts.
-  
Date: 21st - 29th October
- Time: 9 - 5pm everyday!
- Location: The India Shop
(Next door to Honeystreet Mill Cafe)
, Honeystreet, Wiltshire SN9 5PS
Christmas Wonderland: Step into a magical Christmas wonderland filled with 500 cozy cushions, delightful scarves, unique gifts, and exquisite Indian furniture. Whether you're looking for the perfect holiday decor, a heartfelt gift, or something special for your home, we've got you covered.
Exclusive Deals: Enjoy incredible discounts and special offers throughout the event. It's the perfect opportunity to find the ideal presents for your loved ones or treat yourself to something you've been eyeing.
Treats: Savour the season with some mouthwatering treats and refreshments. Our event will be a feast for the senses, so be sure to indulge in some delicious snacks next door at
Honeystreet Mill Cafe
Support Local: By joining us at Honeystreet, you're not only getting the finest holiday goods but also supporting a local business & Fair Trade Units around the world! We can't wait to spread the word, mark your calendars, and we'll see you in Honeystreet for an unforgettable holiday shopping experience!