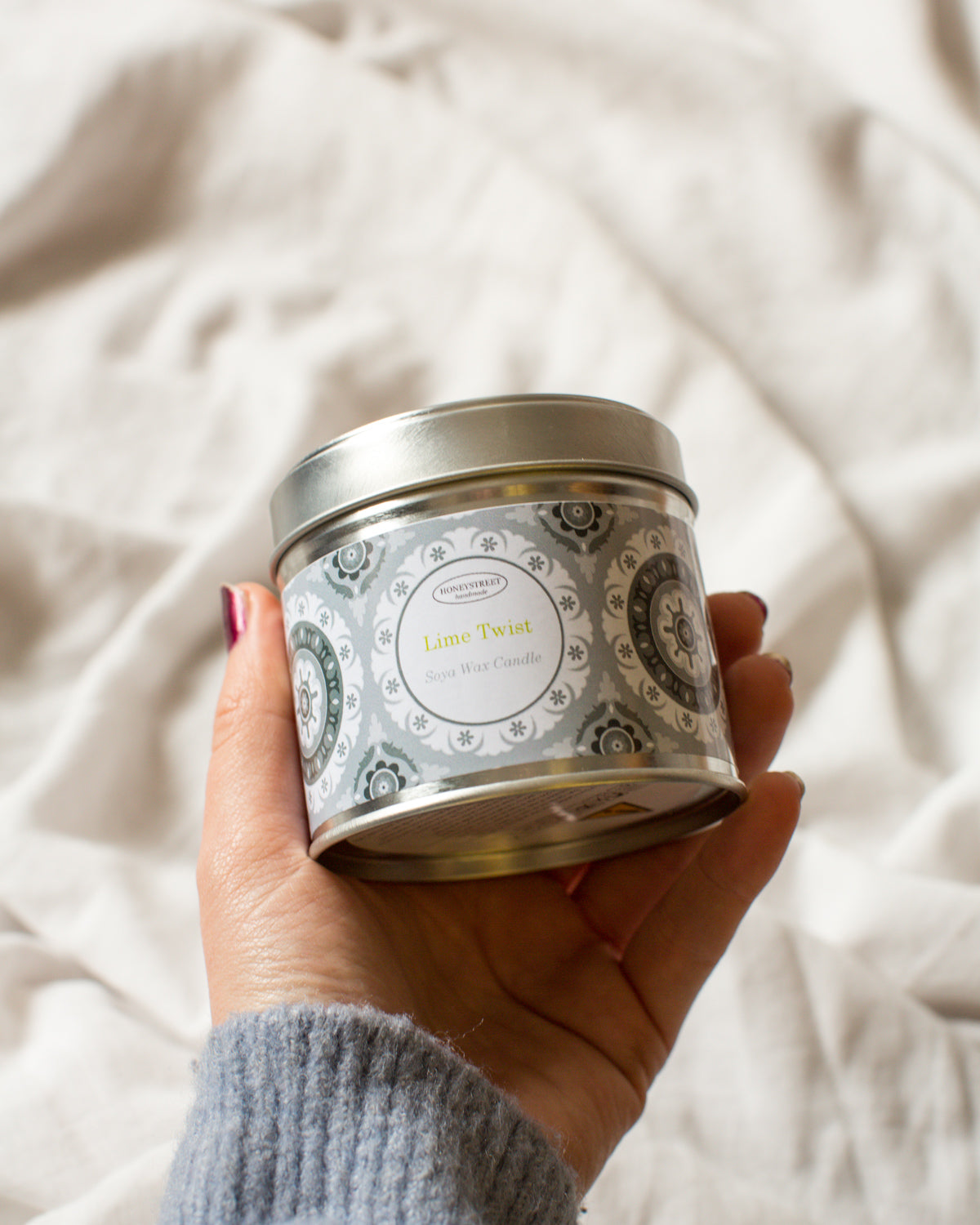 Did someone say new candles?!
Enchant your senses with our new collection of candles that will cast a spell on you and your surroundings...Discover the magical aromas of Lime twist, and Lavender Garden, or the delightful fragrances of Lemongrass. Handmade in the heart of the Pewsey Vale using only the finest soya wax, we are guaranteed to deliver exemplary candles!
Handmade in Honeystreet, these easy care candles are crafted with pure soya wax and topped off with the scent of your choice. The perfect gift for any occasion, a staycation, or when you just need to unwind, whether at home or at work. Decorated in classic patterns and new colourways to bring that bit of atmosphere to indoor and outdoor spaces alike. These are great for everyday use, perfect to place on a windowsill, or shelf in your kitchen.
We decided to call this style of votives 'Candy' as they truly reminds us of boiled sweets from the good old day!
This new design glass candle is hand made in India by a Fair Trade company who is actively involved and supports a charitable trust that has built a hospital to provide subsidised or free medical care for those in need. To make it even better our dust covers are made out of recycled paper!